Kyoto University Summer Design School is intensive three-day design workshop.

The event had more than 1,500 participants in total in the past four years.
In the workshop, participants and facilitators from different area of expertise form a team for each theme and challenge a variety of actual social problems.

We look forward to your participation.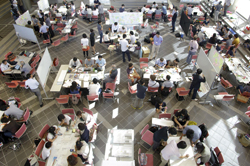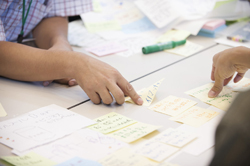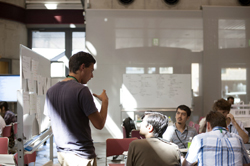 Kyoto University Summer Design School 2017
Date
September 13 (Wed.) - 15 (Fri.), 2017
Place
Kyoto Research Park (KRP)
Limit of participants
approx. 160
Organized by
Kyoto University Collaborative Graduate Program in Design
Graduate School of Informatics, Kyoto University
Graduate School of Management, Kyoto University
Design Innovation Consortium
Co-hosted by
Graduate School of Engineering, Kyoto University
Graduate School of Education, Kyoto University
Academic Center for Computing and Media Studies, Kyoto University
Faculty of Fine Arts and Graduate School of Arts, Kyoto City University of Arts
Graduate School of Science and Technology, Kyoto Institute of Technology
Contact
Summer Design School 2017 Secretariat

Email: info-sds2017 * design.kyoto-u.ac.jp
(Please replace (*) with @)