Kyoto University Design Innovation Center
Design Innovation Center is located in Kyoto Research Park. We open a future center, where in addition to the graduate students, people in industry, governments, and other universities will gather and interact with each other.
Access
Room 506, 5th floor, Bldg. #9 Kyoto Research Park,
91 Awata-cho, Chudoji, Shimogyo-ku Kyoto 600-8815, Japan
*Bldg. No.9 is located in the West area of KRP. (KRP MAP)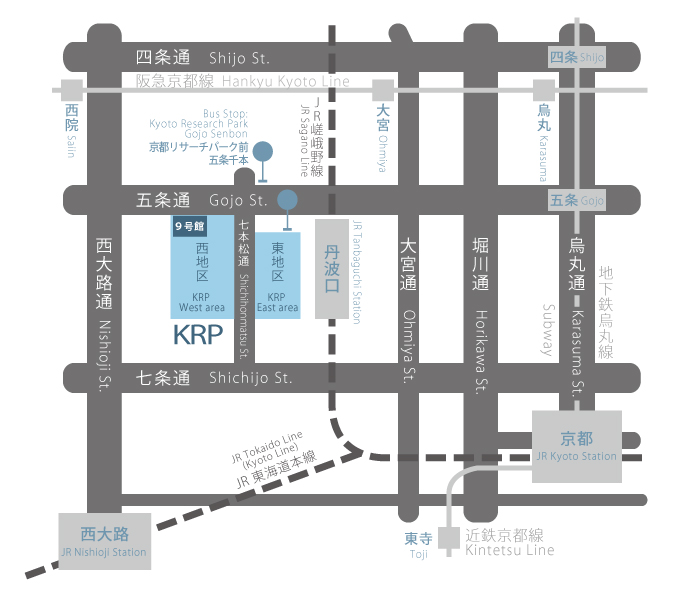 Detailed Map of Kyoto University Design Innovation Center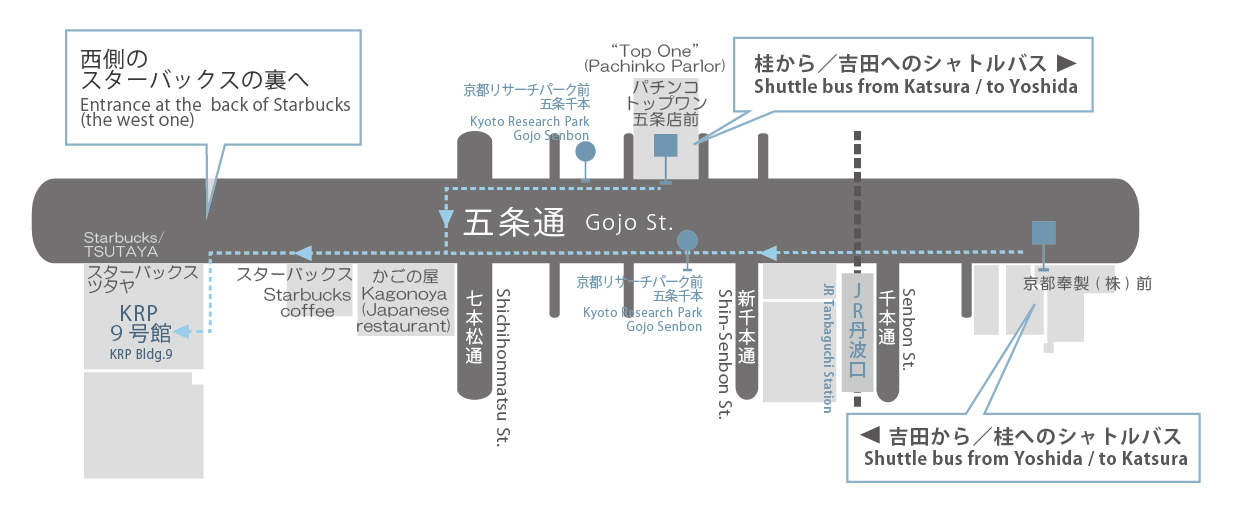 ---
Kyoto Research Park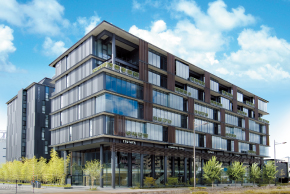 Japan's first private research park established in 1989 is a base for the generation of new industries and collaboration between industry, academia, and government. It has attracted a total of 340 firms including leading IT businesses.
京都大学デザインイノベーション拠点
京都リサーチパーク内に、デザインイノベーション拠点を設置。大学院生はもとより、産学官の人材が集い、交流する場としてフューチャーセンターを整備しています。
アクセス
〒600-8815 京都市下京区中堂寺粟田町91
京都リサーチパーク西地区 9号館5階 506号室(KRP内マップ)
http://www.krp.co.jp/access/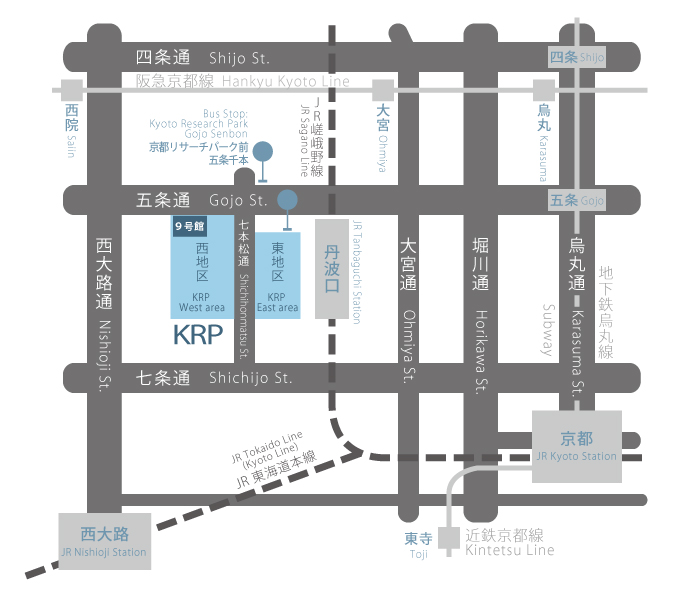 付近の地図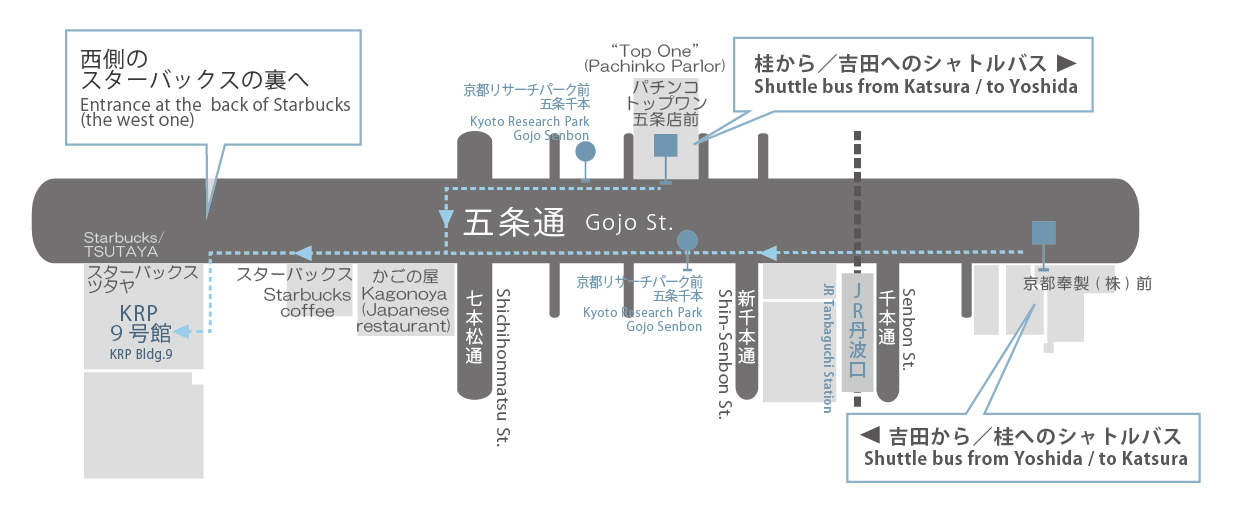 ---
京都リサーチパーク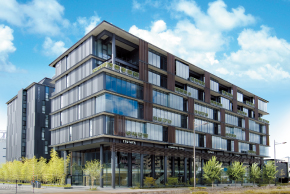 新産業創出拠点・産学公連携拠点の実現を目指し、1989年にオープンした全国初の民間運営リサーチパーク。IT系企業など約340社が集積。